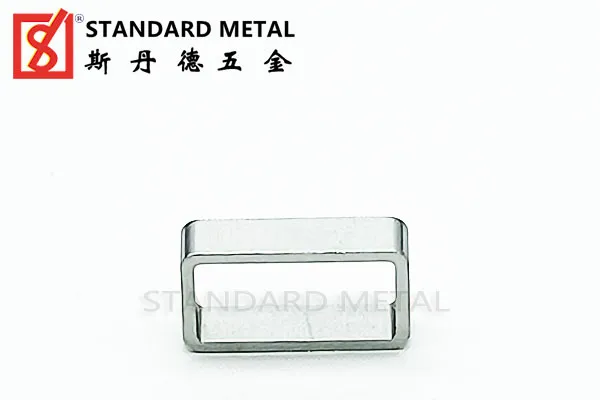 01 Jan
How to machine Kovar parts with precise machining efficiency?precision oxygen-free copper processing
How to machine Kovar parts with precise machining efficiency?
Machining Kovar parts is not a simple stamping process, but a continuous die/die cold extrusion process! Many metal mold engineers will underestimate making this post-cut alloy frame. These engineers will design and create a step-by-step die punching process in the normal technical way, which could lead them to 300,000ps to 500,000ps of daily production as assumed. However, when we look at the details from the perspective of the client's requirements, there may be something seriously incorrect and unprofessional.
First of all, these Kovar alloy frames/rings are usually used for IC glass encapsulation, the basic requirement is to deburr, without any edge collapse, its RA should be less than 1.0, otherwise the sealing performance can never be guaranteed.
Another feature is that such frames are usually produced with the frame wall thickness as their height. If we press directly, the first side may be rolled, and even if you don't roll, the second side will collapse, which will definitely give the product insufficient precision. In short, it is difficult for normal continuous die blanking to meet the requirements of design drawings.
The refurbishment process of STANDARDE METAL is to abandon the idea of ​​continuous die cutting and punching, but scientifically use the continuous die (cold extrusion) process to make products without burrs, precise RA control and no edge collapse.